[진동속도] AV02**계열 (with current output & extended temperature range)
페이지 정보
작성자
최고관리자
댓글
0건
조회
56회
작성일

20-05-10 07:40
본문
Purpose
표준 전류 출력 (4–20mA)을 사용하여 고정 진동 진단 시스템의 진동 속도 측정.
Features
Conversion of a piezoelement signal proportional to vibration velocity into a standard current signal 4 ... 20 mA.
Extended operating temperature range;
Electric insulation of piezoelement and built-in amplifier-transducer from the body eliminates the influence of grounding loop currents on measurement results.
Robust design, waterproof casing and non-detachable armored cable.
Stable characteristics and reliable operation.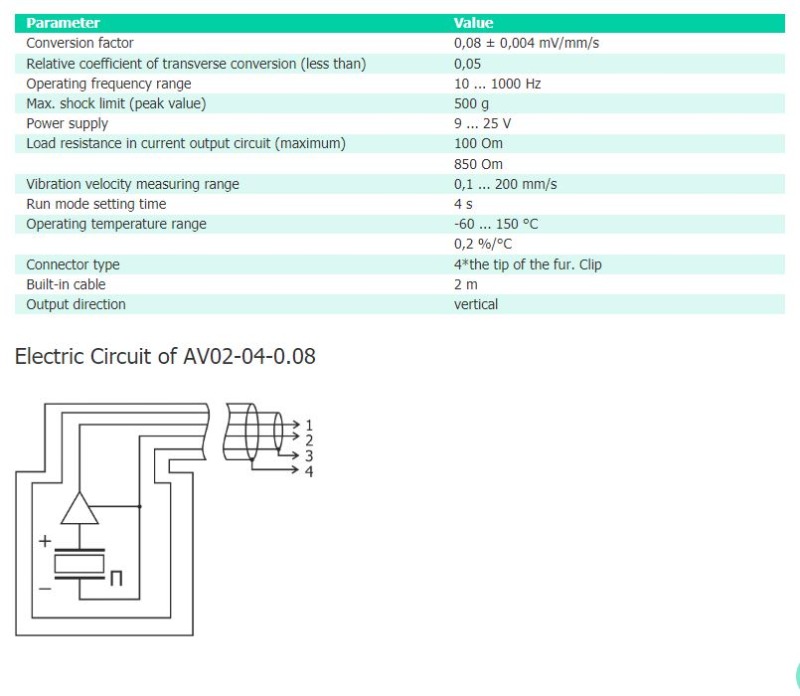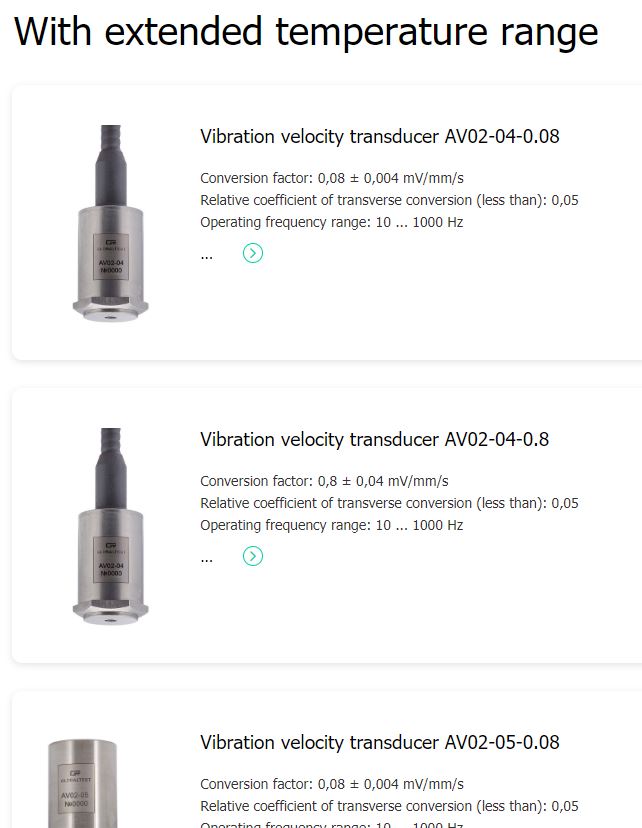 Transmission of current signal at a distance of up to 500 m.
Evaluation of machines vibration according to GOST ISO 10816-3-2002.
Explosion-proof version 1ExibIICT4 (optional).